ISO 20121
This year MIA, in addition to increasing and improving its activities in the service of industry, adopts the values of environmental awareness and economic and social sustainability and has begun an important path towards the realization of a totally sustainable market event, from an environmental, social and economic point of view. Through a large number of concrete actions and good practices, thanks to the collaboration with the Trentino Film Commission, MIA is preparing to obtain the ISO 2012 sustainability certification.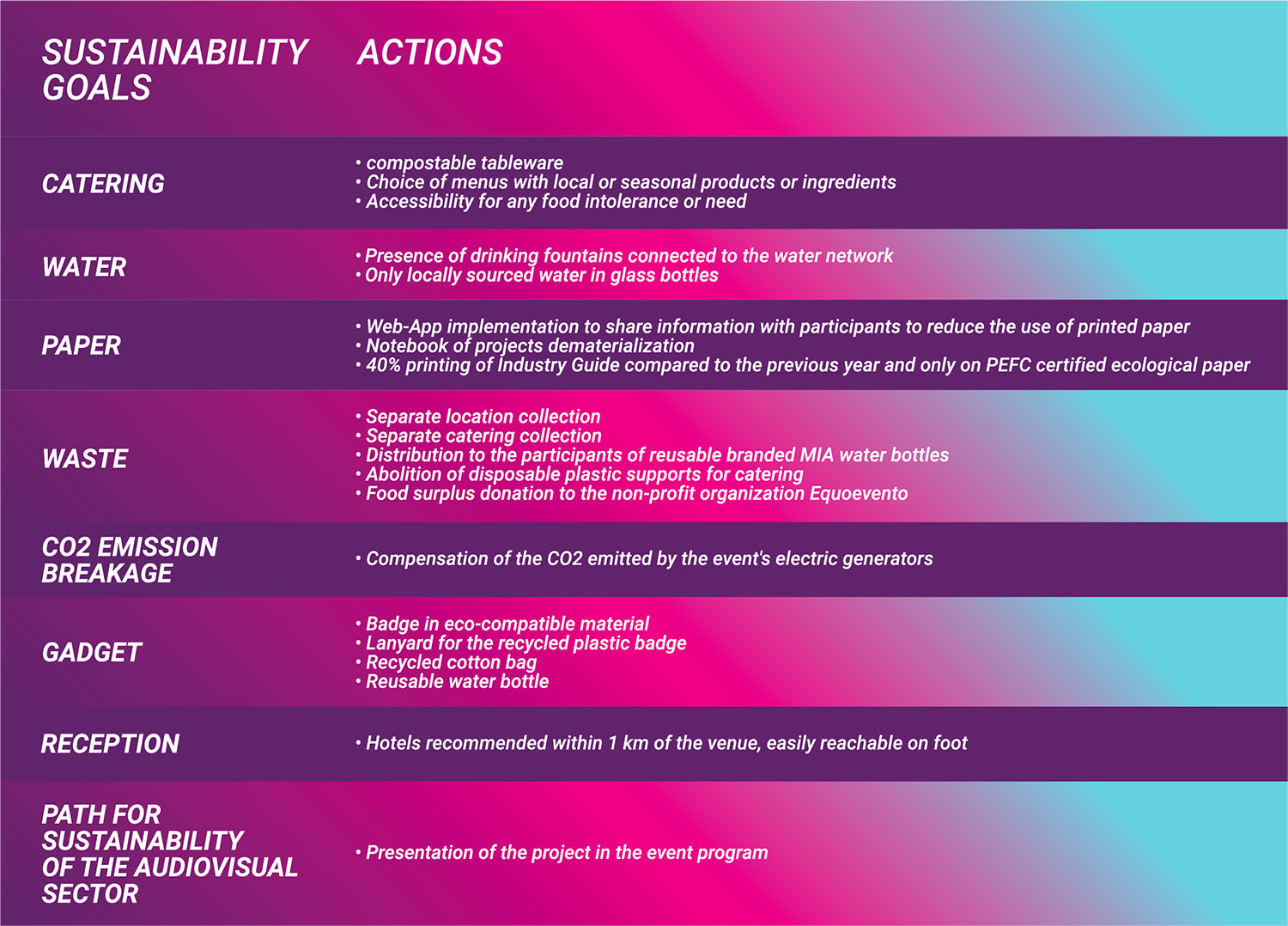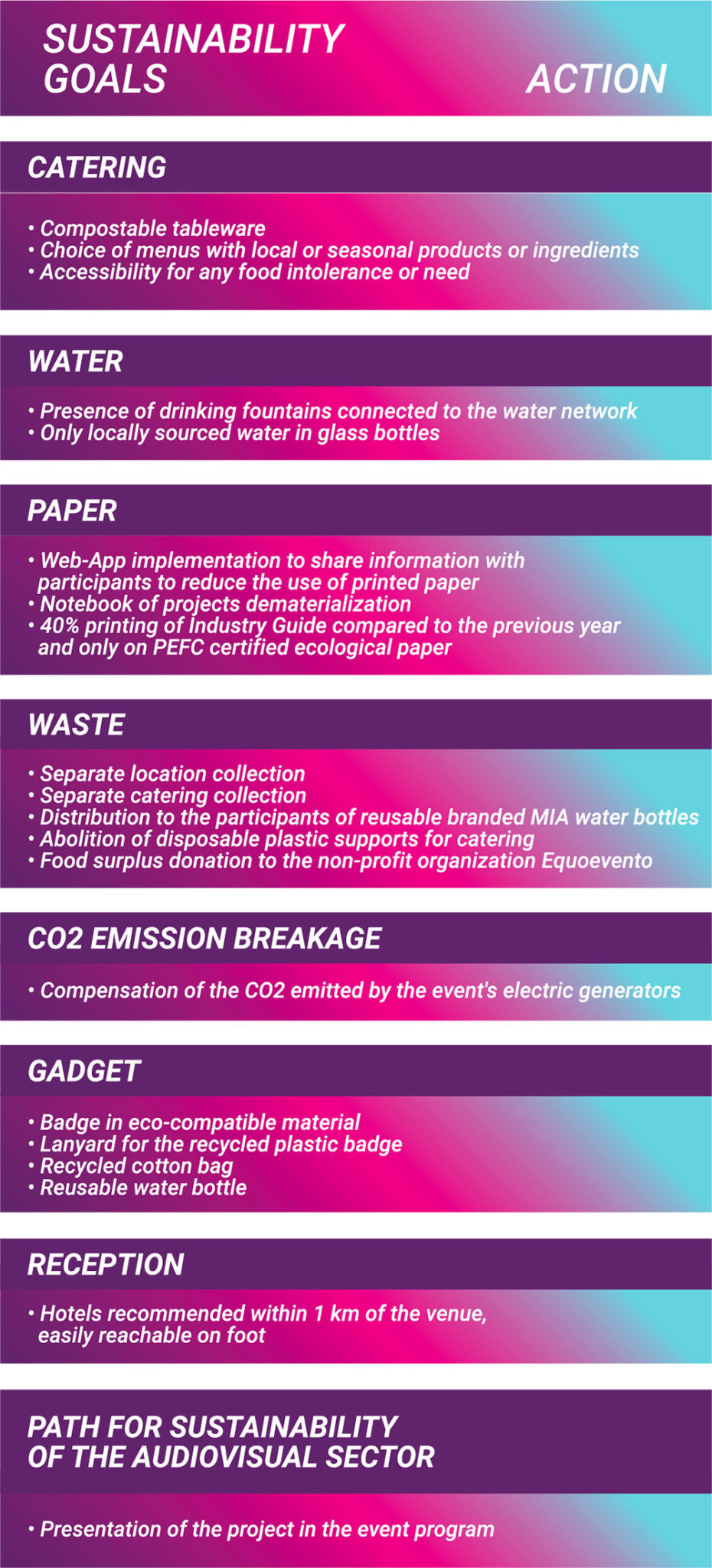 Download the list of hotels with walking distances.
Download the Sustainability Policy.
How can you contribute? Download the ecodecalogue.