Accreditations for MIA 2023 are open.
Get ready for an unparalleled opportunity! Secure your exclusive accreditation for MIA 2023 and seize the chance to dive into the heart of the audiovisual industry. Join us at the Barberini District of Roma, Italy, from October 9th to 13th.
Accreditations are open to industry professionals, journalists, scholars, and students.
Registrations for the Early Bird rate are open until the 24th of August 2023.
Daily accreditations will be available from the 8th of October.
If you are a buyer and you are applying for an Industry accreditation, check the specific box in the accreditation form to gain access to the MIA Buyers' Club and its dedicated activities.
To secure your accreditation, read the Regulations thoroughly and fill in the form at https://my.miamarket.it/accreditation.
For any inquiry, please contact our Accreditation Office at accreditation@miamarket.it.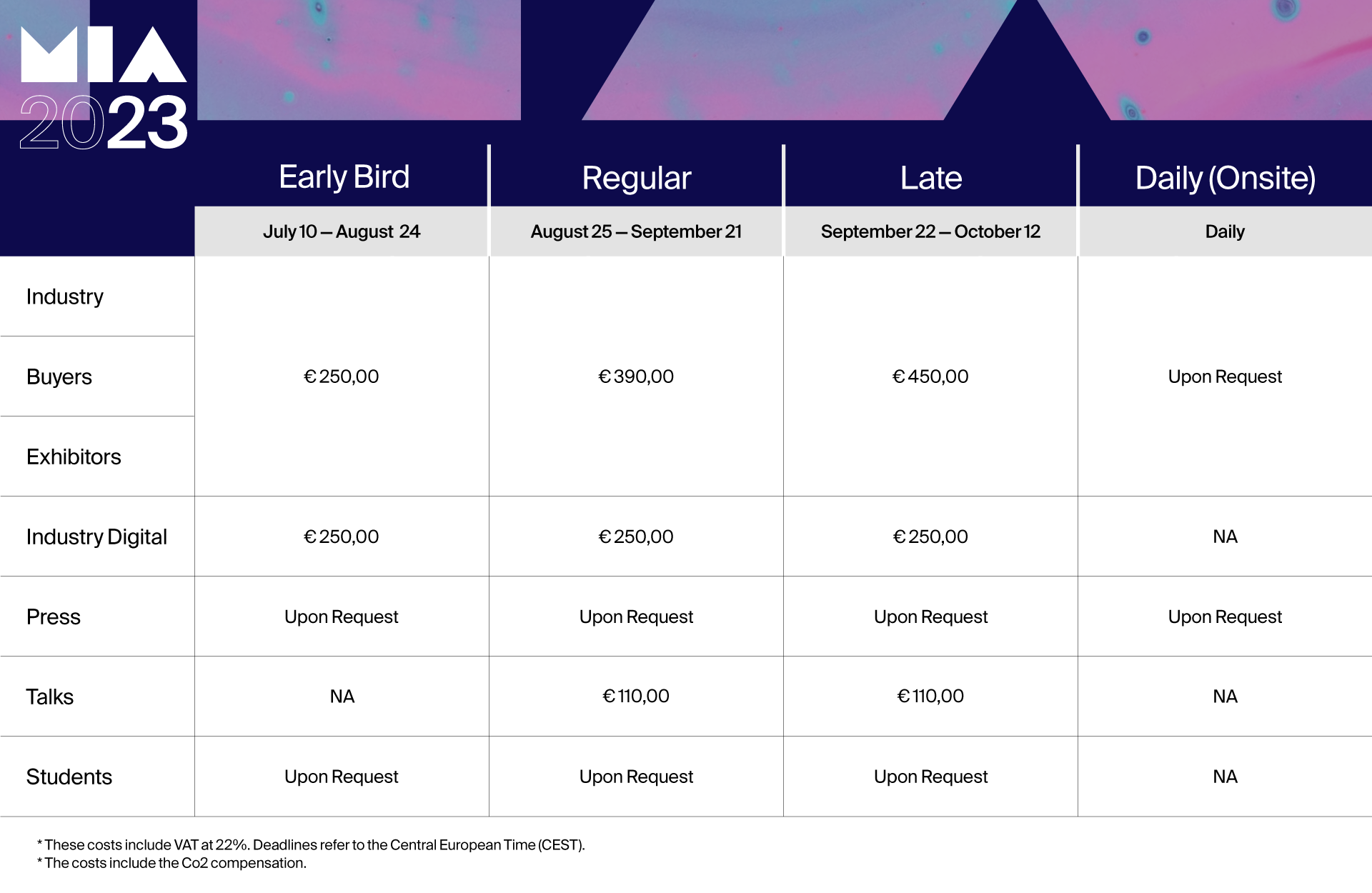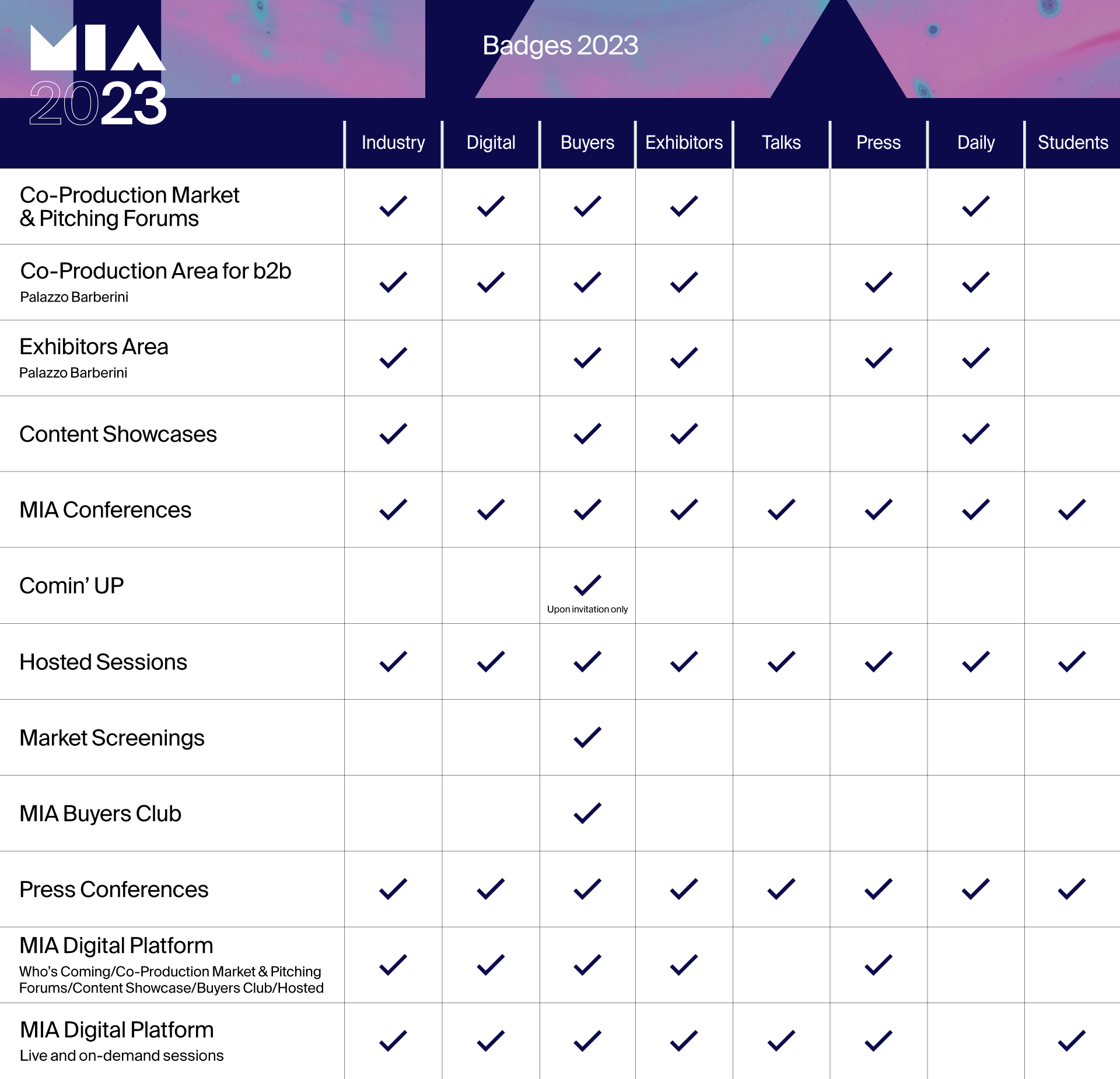 REGISTRATION OFFICE
Palazzo Barberini, Via delle Quattro Fontane
Via delle Quattro Fontane, 13 – 00184 Rome, Italy
Opening hours
October 9: from 10.30 am to 6.30 pm
October 10 to 12: from 9.00 am to 6.30 pm
October 13: from 9.00 am to 1.30 pm
REGISTRATION OFFICE AND BADGE PICK UP
The Registration badge can only be collected by presenting a valid ID and the confirmation letter sent by the Accreditation Office with your digital badge (QR CODE). The Registration badge will then legitimize access to the aforementioned areas.
The Registration badge can also be picked up by a third person with a delegated proxy from the registered person, a photocopy of their ID and a photocopy of the delegating person's ID.
The Accreditation Office is located at Palazzo Barberini (main entrance Via delle Quattro Fontane 13) – ground floor.